I really have been reading. Promise.
Snippets here and there. But during November and December, any writing (besides the occasional blog) was seriously held up by holiday hooplah (and yes – the general status of disarray around these parts).
An almost blank word doc sat on my desktop for seven weeks. Seven weeks I tell you! The title in bold. The next line in italics. "Reviewed by…" (yours truly busy). And one subheading.
Just a handful of letters sitting there. Watching me race by with diapers in hand, dump baskets of clean laundry on top of each other (to fold later), and "hunch-back" over spilled toys, wishing I was in bed.
49 days later (give or take a few), with the Christmas tree at the curb and my last amaryllis in bloom, I finally finished that review.
And
here
it is, it you'd like to read it in full.
By Kent Miles and James Kimball
Mormon Women affected me deeply. In 1996 Kent Miles and Jim Kimball began a unique project: Tell the story of Mormon women. I'm talking about members of The Church of Jesus Christ of Latter-day Saints. Not polygamists or Warren Jeffs worshipers. REAL Mormon women.
They wanted to find women who were doing their best to live as true Christians amid the deep waters of modern-day life. Women who didn't conform to external expectations. Women notable for their own accomplishments (not their husbands). Women who gracefully rose above challenges, exemplifying courage, valor, and compassion.
There was no shortage. They worked off referrals and ending up traveling the globe.
But there was one problem. They were two Mormon men. And who needed more men talking on behalf of women? Miles and Kimball knew this was a tough hurdle so they decided their role would be as documentarians. They would get women talking about themselves and they would listen. The result was this book. Fourteen women interviewed, telling their life stories in their own voices.
Their histories are astonishing, inspiring. Each breaks down norms and dispels stereotypes perpetuated by popular media. These women will amaze you with what they have accomplished and contributed to the world and their families. They are from every corner of the earth. Some single. Some married. Each sustained by an unshakable faith in God.
A reformed communist guerilla. A mother (and later well-known humanitarian) who personally drove over 20 convoys of emergency aid into a crisis area in Bosnia. A best-selling mystery writer. A survivor of Stalin's gulag prison system. A Utah Supreme Court justice. A Harvard professor. An award-winning poet. A Paris fashion designer. A sought-after Tiffany's jeweler. These are some of the women interviewed. Link to
Meridian
to read excerpts from their interviews. Powerful.
Mormon Women was my favorite read for 2009. Really. I recommend it for EVERY Mormon woman, for anyone who expresses concern about the status of women within the LDS Church. No matter who you are, these stories will move you. They are rich with ideas and words you will want to return to. A second volume is forthcoming. Surely there are more stories to tell.
In November I also read
By Immaculee Ilibagiza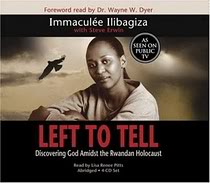 All I can say is Wow.
Alright I can say a little bit more, but this is one you just have to read. It's the story of a woman who survived the Rwandan Holocaust – a story of faith that can move mountains.
Ilibagiza tells her story of growing up in a peaceful Rwanda, but suddenly with prodding from extremist government leaders, the country erupted into a bloody genocide. Tutsis and Hutus (the two dominant tribes) were suddenly at odds. The Tutsis, who were considered inferior and sub-human by Hutus, were almost completely ahnilated. Ironically, the killers were neighbors, friends, school mates, and co-workers.
It was madness. And Imaculee lived through it. She hid with seven other women in a tiny bathroom for nearly three months (!) while Hutus from her community stalked the streets wielding machetes and calling her name. The rest of her family was slaughtered, except for one brother who was studying out of the country.
Remarkable truths rise from her story of ashes. Like how her relationship with God gave her serenity in the midst of horror. How her faith became so strong she literally made herself invisible to the hunters. How God taught her to forgive even the most detestable acts.
The year was 1994 when the atrocities began. How did I start college without having a clue what was going on? It took months for the UN or any other government to get involved. All the while I was toodling around a university campus, laughing with friends, worrying about what to wear, while a woman my age was desperately trying to stay alive. Left to Tell is a humbling read.
Ilibagiza later emigrated to the states and began working for the UN in New York City. In 2007 she established a
charitable fund
, which helps support Rwandan orphans.
So – what's on the bookshelf now? Here's my reading queue. Always growing. Rarely shrinking.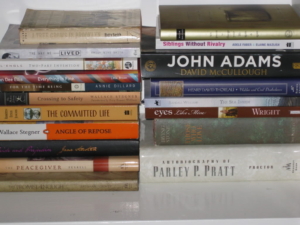 Anything you recognize? I'd love to know if some of these are on your shelf too.
And on the nightstand?
By Madeleine L'Engle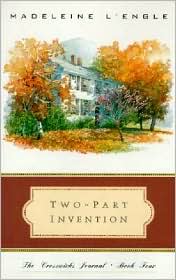 By Camille Fronk Olson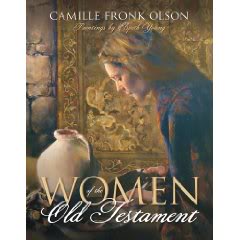 By Suzanne Collins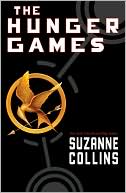 By Jim Fay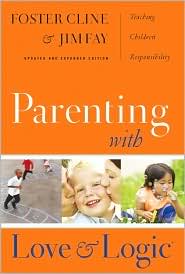 I'm only a few chapters into most of these. And the parenting book I have yet to crack. So I'll post my take on these reads next month. Feel free to chime in with your own book reviews.
Back to books. A small thing, but one that makes this Mamma happy.
"A book is a garden, an orchard, a storehouse, a party, a company by the way, a counselor, a multitude of counselors." – Henry Ward Beecher