Life has been full of emotion this last month. Deep, tender, even mournful in many ways.
So… something different today. Something light and happy.
A little giveaway to welcome May and get us thinking about Mother's Day!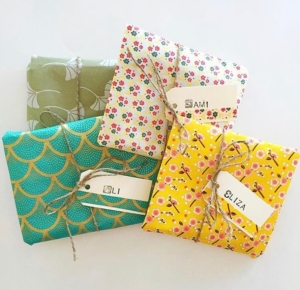 Look at these cute bundles tied with twine!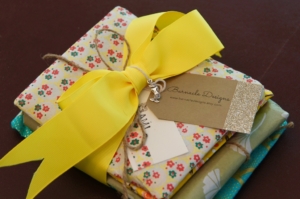 I mean seriously, who wouldn't love to receive a package like this in the mail?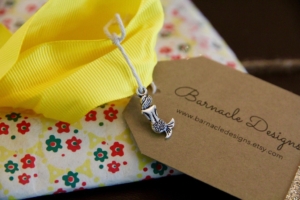 Last Summer, my friend Shelley, made (then mailed) my girls these darling packages.Shelley and I met in Virginia, Years later, we both ended up moving west. I landed in Utah, Shelley in sunny Cali.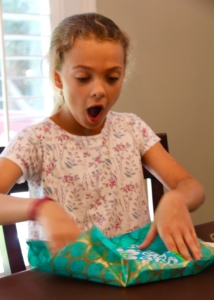 Inside the beautiful wrapping? An array of darling zipper pouches! Hand-made by Shelley. Who used to walk the hallways at church with me, bouncing one of these twin girls in her arms!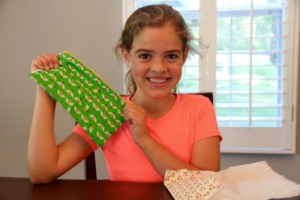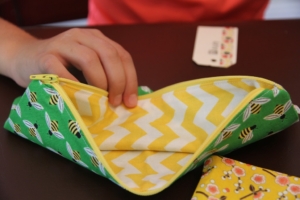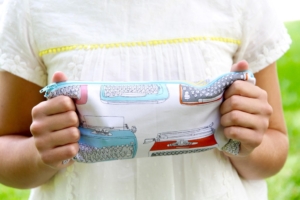 Aren't they adorable?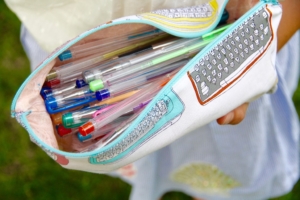 This typewriter pouch was love at first sight for Liza!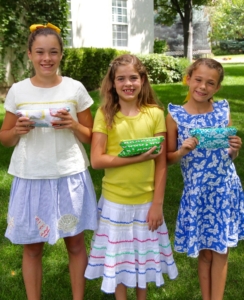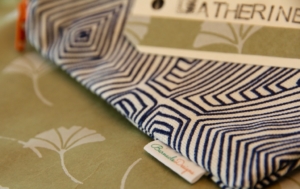 Shelley even included one for me!
And I love it.
I put jewelry in it then tuck it into my suitcase when traveling. I put pens in it and little notebooks for quick access in my purse.
Her pouches come in all kinds of sizes so you can use them for makeup, electronics, iPhones, wallets, knitting… basically anything you want to find quickly in a purse, diaper bag, backpack, or suitcase so you don't have to dig for it!
She can even make you a laptop cover like this one! ⬇️  Swoon!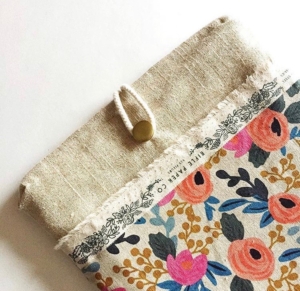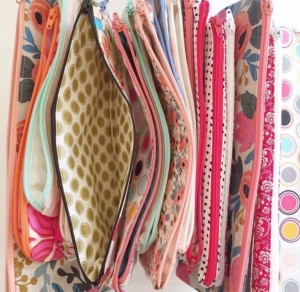 Shelley's zipper pouches come in all kinds of cheerful fabrics.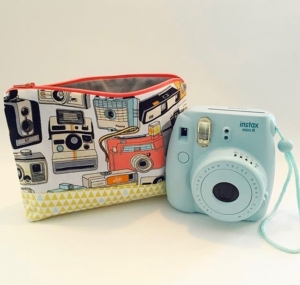 Now for the fun part…
Everyone?
Meet Shelley!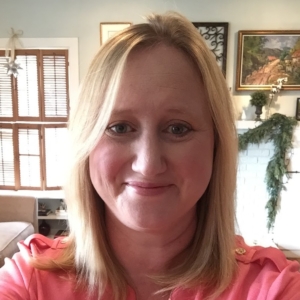 Shelley is a beautiful mother of four kids (mostly grown up) who sews like the wind, designs all kinds of pretty things, is a DIY junkie, loves sushi, travel, and her sweetheart Marc of 27 years. She serves everyone she knows and wherever she is, the world just feels brighter.
I don't do giveaways very often. But when Shelley reached out to me, I thought it would be fun to do a Mother's Day giveaway, send Shelley some traffic, and offer you not only a chance to win some pouches, but a Mother's Day discount at her Etsy shop!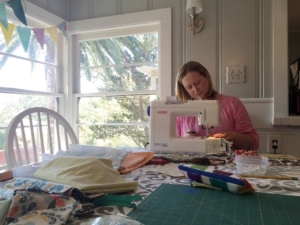 Her pouches make the perfect Mother's Day gift!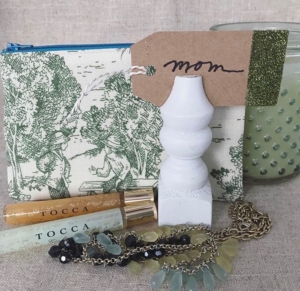 Starting NOW, get 20% off Barnacle Designs Etsy Shop with the CODE: MOM20
Offer good through May 14th, 2017! 🌸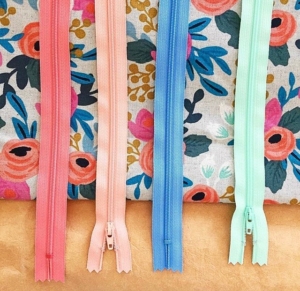 (Her rifle paper fabrics are the cutest.)
AND if you'd like to WIN one of these sets of pouches: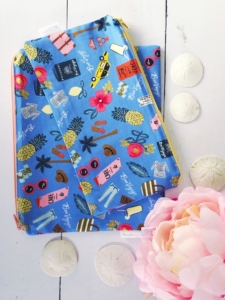 Rifle Paper Company travel print. 🍍 Two sizes: 9 x 6.5 in. – perfect for an iPad mini or other travel essentials. And a 9 x 4 in. pouch for makeup or other items.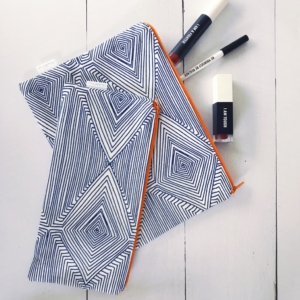 Or this Linea Blue set. 👠 Same sizing.
… Simply follow Shelley on Instagram @barnacledesigns  or like her Facebook page, BarnacleDesigns, then leave me a comment here, at the end of this post, telling me you started following her or liked her page. That will give you an entry into the drawing.
Now, in case your curious, here's the story behind Barnacle Designs.
And a word from Shelley about why pouches make the perfect Mom gift:"The absolute best way to keep your purse, diaper bag, or gym bag organized is with smaller bags so you can keep similar items together. In my purse I like to keep three main zipper pouches. One is for "fixing" myself on the run. I keep a powder compact, a mini hairbrush, some elastics and bobby pins, a couple of lip glosses, and a roller ball of my favorite perfume, Tocca Florence. I think of the second pouch as my "first aid kit," because I keep a few bandaids, a small tissue pack, a bottle of Advil and Tylenol (yep, they are mixed together in one bottle), eye drops, some of those toothpick harp thingies and a small hand lotion. Maybe hand lotion should be in the beauty bag but by the time I notice my hands are all dry and yucky it seems like a first aid emergency. I keep the last bag for colored pens. This is just my personal happy bag because I love opening it and seeing all those pretty pens when I want to make a note in my planer or when I need to take notes at a meeting. It's a small pleasure, but being able to easily find what I need in my bag gives me a little feeling of control that I really enjoy."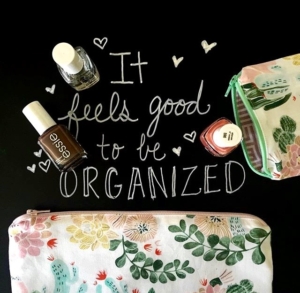 Zip right over to Barnacle Designs and order some pouches! Code: MOM20. (I just ordered mine!) And don't forget to enter the giveaway by following @barnacledesigns on Instagram or liking her Facebook page, BarnacleDesigns, and leaving me a comment here!
Happy shopping for those special Moms in your life!