The mountains are sun-baked and slowly taking to flame as the maples kindle red and the aspens rain gold. The crabapple tree is dropping fruit the size of gum balls – a perfect fit for little mouths. I laugh each time the boys scramble out onto the pavement so they can feel the warm sun and hide apples inside their cheeks.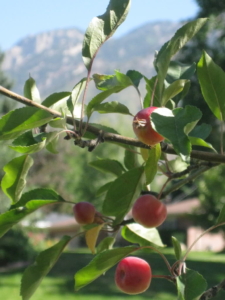 I should have paid more attention to the softening afternoon light, the honey locust hinting yellow. I felt the nights cooling but the change still took me by surprise. By the time we settled onto the couch for books tonight (tiny teeth brushed and tub-hair dripping) our windows were already dark.
The little ones are sleeping now and I can hear our bamboo chime knocking. Knocking the crisp hollow of Autumn. She's been calling, coming to the door with her shoes blown off – kneeling in reverence at the sight of nature unveiled.
Early in the week a hot breeze blazed my cheek and it felt like Summer again. I noticed the popsicle stains on the driveway, picked up the swim toys, turned the wading pool over, and looked for a handful of forgotten grapes on the vine. I was almost fooled.
But watching the harvest moon slide over the mountain tonight like a mother pearl strung against black velvet, I know it is over. September is in full glory – beckoning us outside for stories on blankets, picnic lunches at noon, tea parties with baby dolls and strollers, and
fairy tables
. I found this in Sami's bedroom today.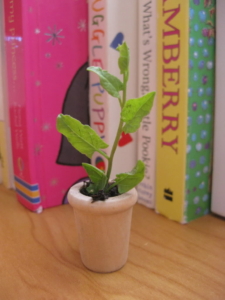 Her very own fairy plant. Mixed mud packed into a thimble with a strand of morning glory pressed inside.
Yes, Autumn is falling, growing into herself. And here are all the moments I never wrote about. Never will. The pictures I haven't had time to look through until today. It was an Americana Summer – with rodeos, parades, balloons, pioneer heritage, and family.
Maybe the stories will speak for themselves.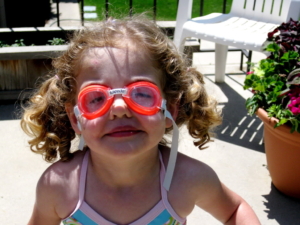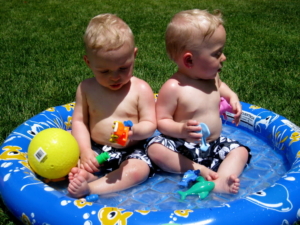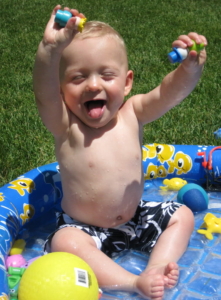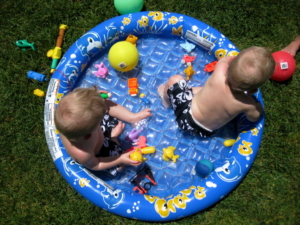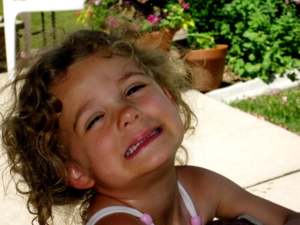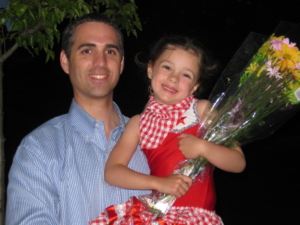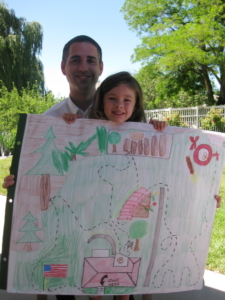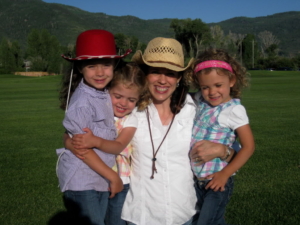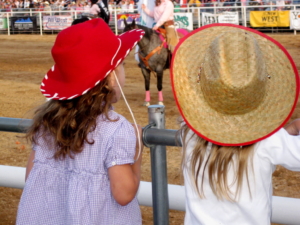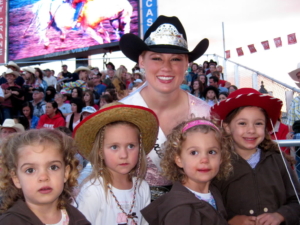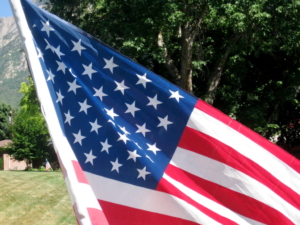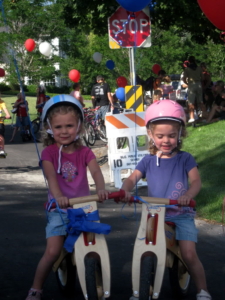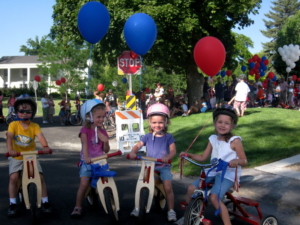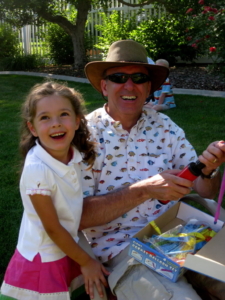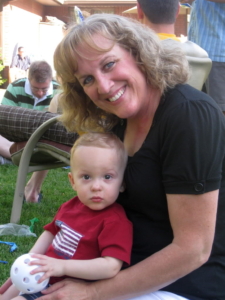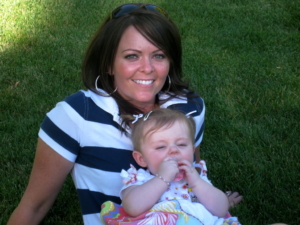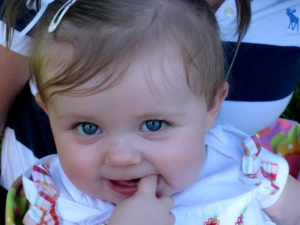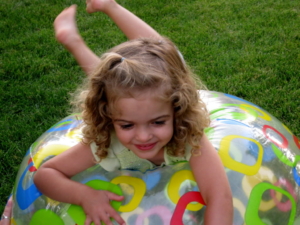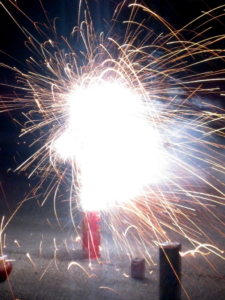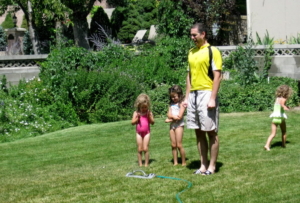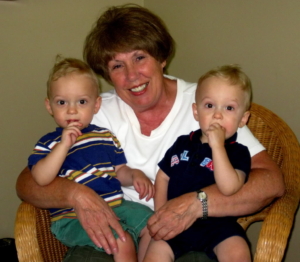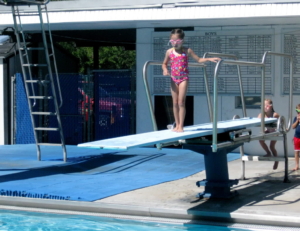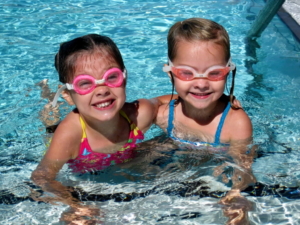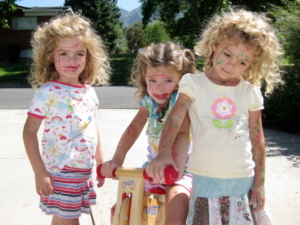 Okay – I have to say something here. Doug thinks this picture resembles the cover album for a heavy metal band. The hair, the marker make-up, the distant look in their eyes. It reminded us of
these
guys
. (An innocent, watered down version of course.)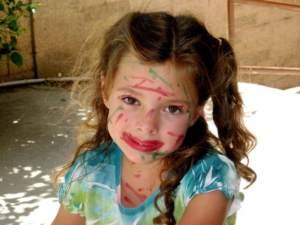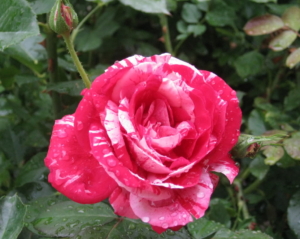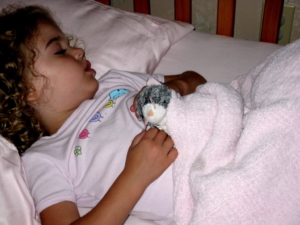 Goodnight Summer.