I recommended it in my last book post. And maybe you saw the cover photo hanging out on my sidebar for a while. Well, I'm here to say it loudly and plainly today: IF YOU HAVEN'T READ GLOBAL MOM,YOU MUST!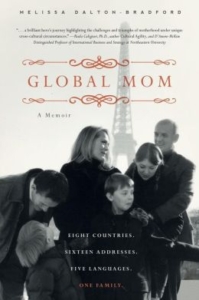 No need to be modest. The subtitle is pretty impressive: Eight countries. Sixteen addresses. Five languages. One family.
I finished the last chapter right before we left for New Zealand. And for much of the trip I had Melissa's prose drifting in and out of my mind. Lines. Images. Emotion. Hers is a story that never leaves you. Really. It will forever be a part of you.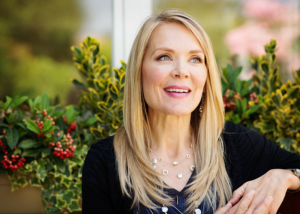 I met Melissa several years ago at a writer's retreat. It was there she shared with me the story of her son Parker. How, only three years earlier, he had drowned trying to save a friend who had been sucked into a churning vortex of water in a rural Idaho canal. He was 18. I watched her explain the details of that awful, awful experience with so much strength and composure I wondered how in the world she could talk about it. How had she survived it all? And then her voice broke. And reverence filled the space we shared. Sublime, heartbreaking silence.
Since then we have kept in touch via email, discussed grief, writing, and heavenly ministrations. I like to think – at least on my end – that we have connected when it comes to matters of the heart. Because I truly love her soul.
Several months ago Melissa asked if I would write a review of her book for Meridian Magazine, which I was delighted to do. But when it came right down to it, the assignment was tougher than I had anticipated. Melissa writes in her book about life abroad – the adventure, the assimilation to new countries, the challenge of learning new languages and customs, the joy of raising her family with so much exposure to all kinds of cultures. And then the last third of the book, she plunges straight into the death of their son Parker and the years of grief that followed. She tells us what she learned, how she was not necessarily healed, but transformed.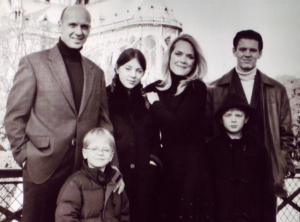 The Bradford Family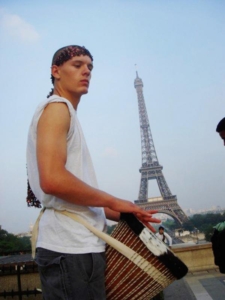 Parker, playing his drum, in Paris
I have read sections aloud to a dozen people. I have laughed, marveled, swooned. And I have wept. Not single-kleenex-tears, but handfuls. Her experience yanks the world of its axis, makes you look at those you love with new eyes, makes you want to love more purely than you have before.
I wanted so much to do her story justice. Wanted to pull out the right anecdotes and passages. Wanted to say the right things. And there was so much one could say!
The review went live today. You can read it here. But last night I confessed to her via email, "I fear my words are inadequate. I mean let's face it. Our writing is on entirely different levels. I'm the padawan. You are the Jedi." And it couldn't be more true.
But this is what I received back from her:
My sweet Catherine:
Scene: me in light blue bathrobe, steely gray winter netherworld outside my window looking onto an eerily still Swiss village, house barely breathing from the living room downstairs with muffled sounds of a Christmas CD I turned on at 6:12 to get people moving. The woman's voice like simple seamless muslin is singing "Snow is falling snow on snow, snow on snow /In the bleak midwinter long ago. . ."
And I am weeping out loud…
I was comforted by her words. By the image of her in a Swiss village bent toward her screen. She is as compassionate as she is smart. Even her emails have a lilt to them, create a picture, make you see what language can do.
I hope in my review I was able to convey the value of a work like hers. How important it is that we read these kind of narratives. Ones that don't sweep grief aside with tidy resolution. Because here's the reality. Once a life you love is cut off like that, you never stop grieving.
While the land of loss is not a place Melissa would want any parent to tread, it is a place, she writes, where she has learned endless much.
I'm so grateful to Melissa. That she would share her story with the world. Particularly the darkest moments. For they are the ones that make her story credible, accessible, and inestimable.
Pop over to Meridian and read the review, then leave a comment here on my blog if you'd like a chance to receive a copy of Global Mom. I will choose a winner early next week and will ship anywhere in the world. I mean, we're talking global, right? And Melissa's book ought to be read by everyone, everywhere.
Global Mom is available at any national bookseller and on Amazon. Melissa's second book, Loss and Living Onward, will be available May 2014.
Lastly, don't miss this beautiful video Michelle Lehnardt put together for Melissa. You will see in an instant that she is as captivating as her story.

GLOBAL MOM a memoir by Melissa Dalton-Bradford from Michelle Lehnardt on Vimeo.