We've been counting down.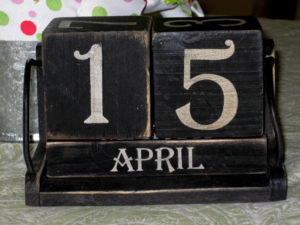 The kids haven't had seen him in days.
He's been home so late and gone so early we've prayed, brushed hands in a quick crossing of paths, but that's all.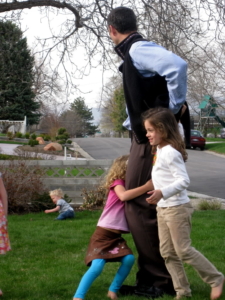 At 6PM his car pulled in.
Tax Man behind the wheel.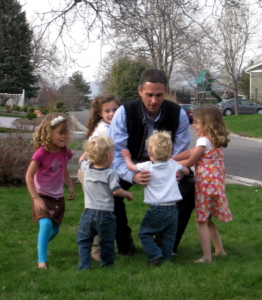 His favorite people waiting on the grass to greet him.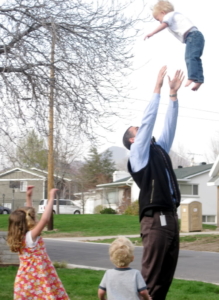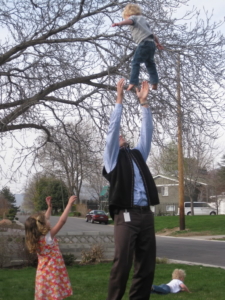 We're just a little excited.
Daddy's home!